Devotional Music & Indian Electronica
Krishna started learning Indian Classical music at the age of 3, with influences like Kishori Amonkar and Pt. Ravi Shankar. Krishna recalls feeling rather musically 'incomplete' and felt the need to learn a stringed instrument along with her vocal training. And then the Guitar found her.
She is a full-fledged band on her own because of her dexterity with the guitar as well as her soul-stirring and moving voice.


From playing with Smt. Lata Mangeshkar to rock bands, Krishna's musical journey has been varied and exciting. She has been featured by VH1 as a part of their presentation on acoustic guitar players in India. CNBC-AWAZ also got Krishna to feature on their independence day special as well as more recently she was on Tech Guru for a Steve Jobs Tribute.

In the last decade, she also had the opportunity to work with the very talented Ram Sampath, who composed for Aamir Khan Productions' 'Saytamev Jayate'. Apart from playing the guitar and singing, Krishna also played the flute, and was featured in several of the episodes aired. She was very grateful to be a part of this socially relevant programme and she was tremendously appreciated for her work on it.


Accomplished Guitarist, Versatile Singer, Composer and Producer...Krishna Marathe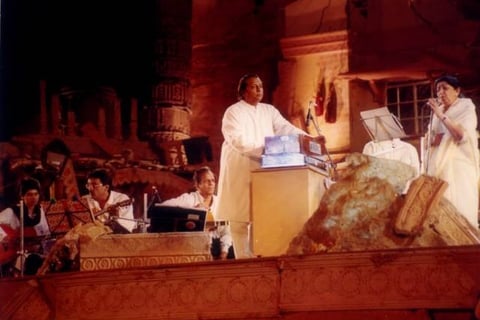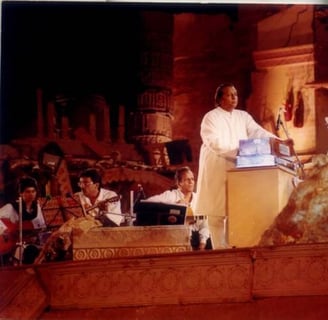 Krishna in the front row at Lata ji's concert in 2001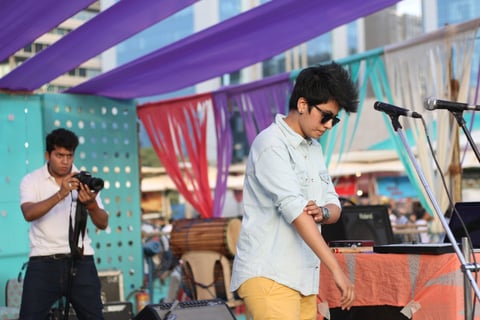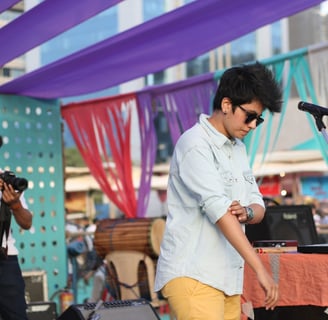 Indian Classical Electronica
10th Anniversary of SoulHum
Celebrating a whole decade of my album SoulHum